Blog Say Hello to our Light USB Drive and Shine brighter than your Competition!
At Flashbay we regularly launch new promotional USB drives offering our clients a constantly wider product range. This month we're introducing the Light USB flash drive, our latest custom design which we're very proud of here at Flashbay.
Let's start with its name: the Light USB thumb drive's been appropriately named after its main asset: a LED torch integrated within the USB drive's body. We've already presented a special series of multi-functional USB drives, from USB pens and wristbands to paper and tie clip shaped USBs; the Light USB drive is yet another unique and versatile custom USB drive that we release to the world.
With its 2 branded faces, each accommodating a different piece of information such as the logo, website address or memorable company image that you would like to be associated with your brand. The full colour branding areas have both a dual-face resin dome that protects as well a softens the USB shell's surface.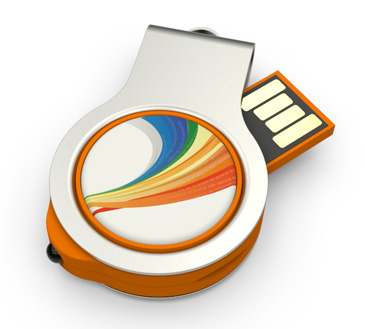 The two branded areas only require a gentle squeeze for the LED light to shine, which promises physical connection to your brand. When used only 10 minutes a day, the LED light's battery will last over a year! The Light USB flash drive is a light and compact corporate gift to give-away on any appropriate occasion. Some USBs tend to be a little heavy and cumbersome to carry around on a keyring. With the Light USB weighting less than 11 grams, you can feel at ease with the knowledge that your most valued clients or employees will keep it at hand for a long time.

Author: Peter Cardin